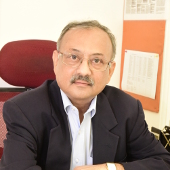 Mr. Premal Mehta
A veteran finance professional with over 30+ years of experience in the capital markets. Prior to founding Wealth First in 2001, he was business head for Fixed Income and Corporate Advisory at DSP Merrill Lynch. He has built and led one of the best Investment Advisory teams in India. Premal pioneered the Mutual Fund concept (current form) amongst Corporates, HNIs, Retail Investors etc. and managed some of the first issuances of the earliest AMCs. Premal has a stellar and long standing relationship with various Capital Market intermediaries such as Investment Banks, Research Houses, Regulators, Banks and Asset Management Companies. Education: MBA, NMIMS, Mumbai.

Mr. Ashish Shah
Ashish is a veteran investment professional with over 30+ years of experience in the Indian capital market. He is also a promoter of Wealth First Portfolio Managers Limited. He pioneered various investment concepts in Gujarat and also assisted in the development of Indian capital markets. Ashish is instrumental for pioneering Systematic Investment Plan (SIP) concept as early as 1998 & development of G-Sec, Tax-Free and Taxable Bonds cult in Gujarat. Education: BE (Mechanical), Gujarat.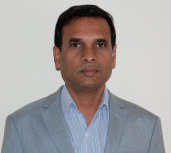 Mr. Ramana Gupta
Ramana is an astute Corporate Treasury Professional with 30+ years of experience working with the companies like Reliance Industries and State Bank of Hyderabad. Ramana, was instrumental in expanding scope and running the largest Corporate Treasury in India. Implemented integrated Global Best Risk Management policies and systems across asset, liability and derivative segments spanning all financial risks. His key strengths include impeccable market reputation, attention to detail and strong fundamentals of risk management. Education: B.Sc., Financial Risk Manager (FRM).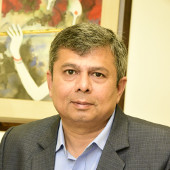 Mr. Rakesh Mehta
Rakesh is a SEBI registered investment advisor with over 30+ years of experience in Indian debt & equity markets. Prior to joining Wealth First in 2001, he served some of the leading brokerage houses namely Asit C Mehta, Pranav Securities, Mata Securities and Motilal Oswal in various capacities. Education: MBA, JBIMS, Mumbai.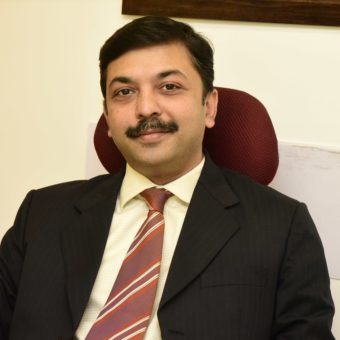 Mr. Nimesh Kenia
Nimesh is a seasoned investment manager and advisor with over 20 years of experience in Indian Capital Markets. Prior to joining Wealth First in 2001, he worked with DSP Merrill Lynch. His key strengths include strong analytics and a knack fordetail. Education: IIM Bangalore , Chartered Accountant.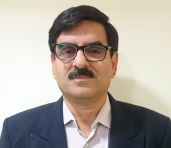 Mr. D Sampat Kumar
Sampat has more than 27 yrs of banking experience, of which 20 years in Treasury field. Started his career with State Bank of India and later moved to IndusInd Bank. Has wide experience in Forex and Money markets. Instrumental in setting up the dealing and risk management procedures for treasury in IndusInd Bank. Actively participated in market development being a active member of Management Committee – Foreign Exchange Dealers Association of India. Was a regular contributor on currency forecasting to various news services like Bloomberg, CNBC, Business Line. Participated as a delegate in the prestigious 39th Annual Meet of the Board of Governors, Asian Development Bank held at Hyderabad – May 2006. Education: B.E. – Civil (Distinction) Osmania University, Hyderabad.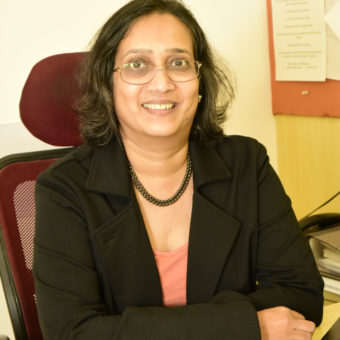 Mrs. Smeeta Neogi
Smeeta Neogi is a veteran management professional with 25 years of experience. Prior to joining Wealth First Smeeta has handled various management positions at large corporates like Mahindra, Tata Group, Times. Education: MBA, University of Mumbai.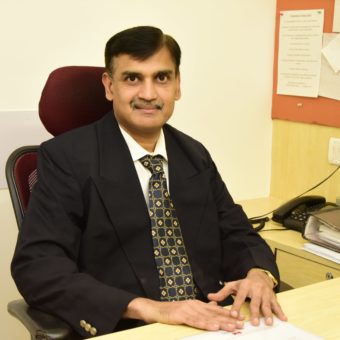 Mr. Purav Mehta
Purav, with experience of 20+ Years, is amongst the early adopters of Financial Planning Community and completed his Certificate in Financial Planning (CFPCM) in 2005. He is one of the Senior member of Wealth First since 2003; providing comprehensive financial planning services. Earlier worked with ATCO group. His key strengths include Product Identification and Research. Education: BE, MBA, NMIMS, Mumbai.